Audit, positionnement, stratégie ET organisation d'un événement pour l'AFGolf concernant la promotion des nouveaux golfeurs.
Client : AFGolf
Projet : King of the Green
Année : 2022

Expertises :
Audit et enquête
Positionnement de marque
Stratégie de marque
Stratégie de contenu
Storytelling
Création d'outils de communication
Campagne de communication
Influence Marketing
Organisation d'événements
Gestion média
Conclusions de l'audit : drop-out anormal dans les 3 premières années suivant l'affiliation.
Objectif stratégique à long terme : mise en place d'un customer journey pour améliorer la rétention et le taux de fidélisation
Intervention à court terme : conception et production du "King of the green", une campagne ciblant les néo-golfeurs
Formats :
Création d'une plateforme web
Tournage d'une mini-série avec ADV et d'autres guests : Benjamin Deceuninck, David Jeanmotte, BJ Scott, etc.
Campagne de communication digitale (META, Newsletter)
Tournoi/Evenement pour néo-golfeur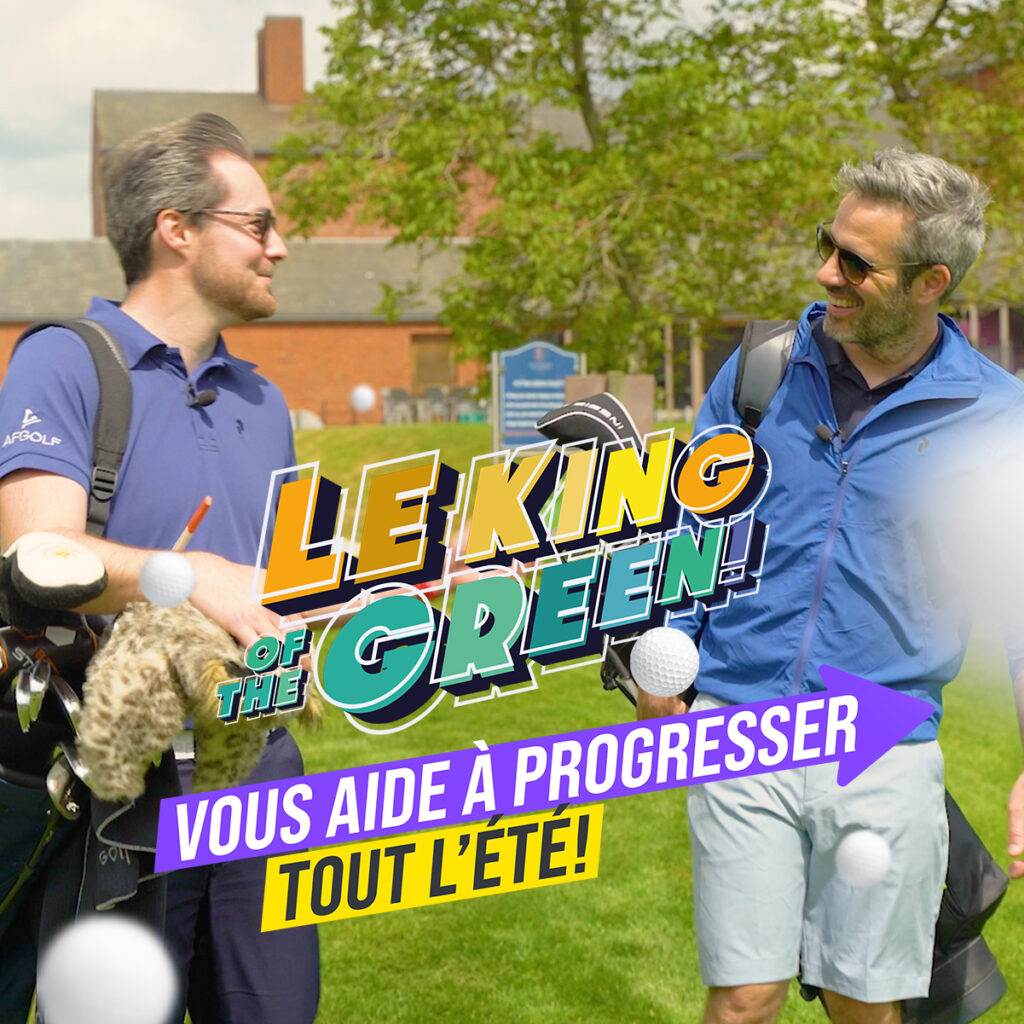 CE QU'ON A FAIT
Une campagne de communication 360° et un réel storytelling pour les golfeurs ayant commencé le golf il y a moins de 3 ans.
Une plateforme de conseils vidéo (e-learning) pour progresser dans le golf.
Tout ceci accompagné d'une stratégie de contenu dont Adrien Devyver était l'invité central avec un objectif concret pour l'ensemble des nouveaux golfeurs, s'entrainer et progresser pour le tournoi du 1/10, premier tournoi pour débutant.
POURQUOI ON A AIMÉ
Avant tout pour la cohérence de la campagne mêlant stratégie de contenu, site web dédié, campagne jeune golfeur et grand public qui se termine en beauté avec un événément.
Un tournoi pour débutants, c'est un concept inédit en Belgique, du coup on a mis le paquet !
Un programme varié et fun avec plein d'ateliers pour permettre aux nouveaux golfeurs de progresser et l'occasion pour eux de monter pour la première fois sur le parcours et se mesurer à d'autres débutants dans une ambiance décontractée.
On est aussi très fier car notre mini-série a été reprise par Auvio et est disponible ici : xxxxxx
À côté de ca, on a réuni plein de stars du paysage audiovisuel belge francophone : Benjamin Deceuninck, David Jeanmotte, BJ Scott, et plein d'autres.
RESULTATS